Are you someone who loves the concept of Art Journaling? …  selecting a beautiful journal and nifty set of travel paints and taking off to lovely locations to paint on site? However, once you get there, do you sometimes feel challenged with where to even start? And how do you "layout" the images with room for a title and description?
If these questions resonate a bit, then this is the series for you! In each hour-long excursion to a fun and unique place, I'll be teaching and demonstrating: Starting principles, color theory, interesting page layouts and lettering to add the finishing touches. Whether you're a seasoned art journaler or a beginner, there are always some valuable new tips to try and always new sites to explore. So grab your journal and paints and "join me" as I hit the road. 
First in the "On The Road" series: A Visit to the Olive Grove
(How do you make THAT interesting??)
We will be covering:
· Painting trees (form and capturing the subtle color of olive trees)
· Painting skies
· An easy page composition that can be used in multiple ways
· A fun handlettering alphabet, compatible with multiple subjects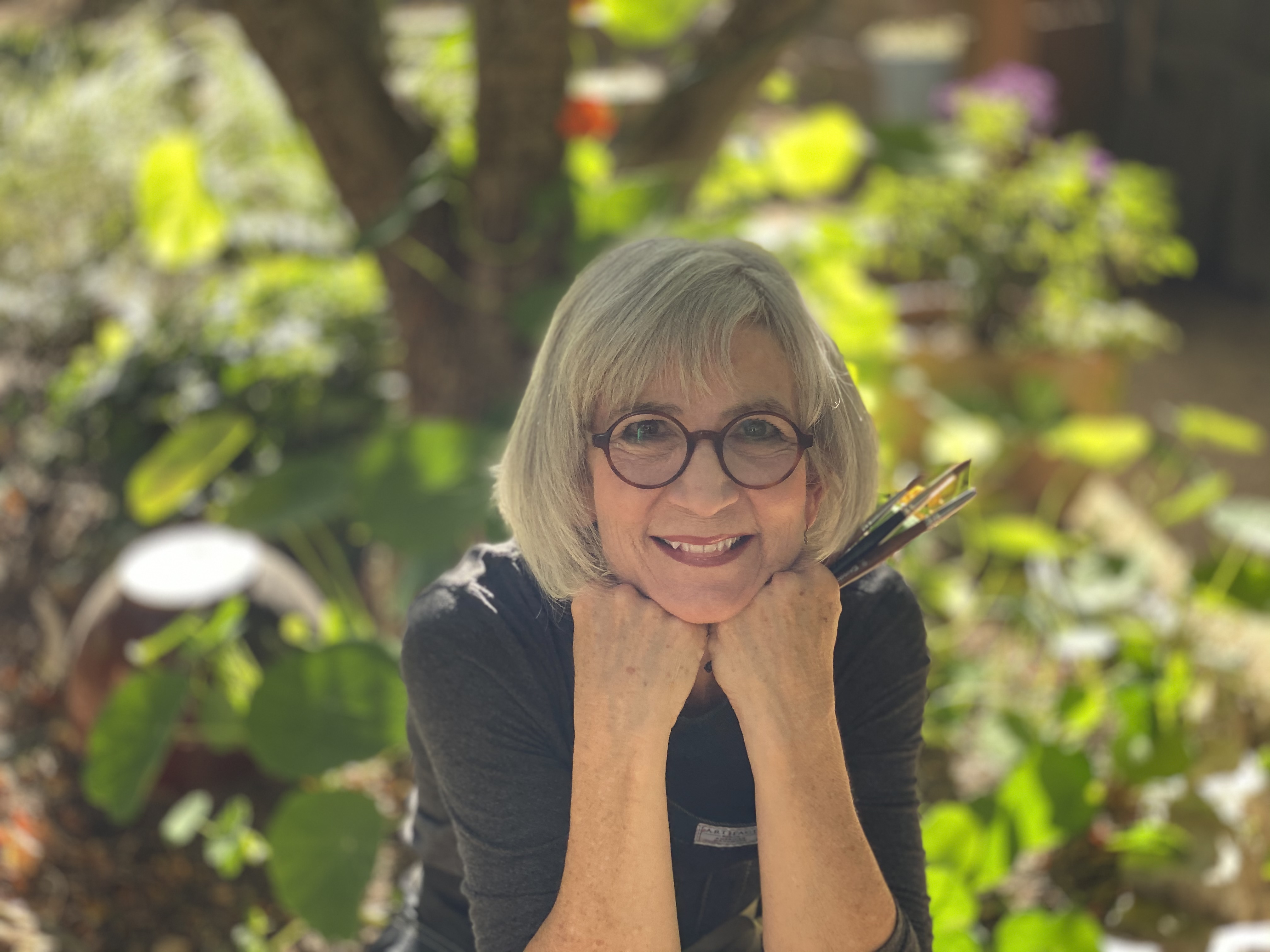 For over 30 years, I have offered classes and private lessons in calligraphy, watercolor and art journaling. Although I find great joy in teaching new skills and techniques, I see myself more as a coach than a teacher. I'm convinced that within each of us there is a creative person longing for expression. I have found that when encouraged and nurtured, that part of us (of you) can blossom and transform how we experience life. My role as a teacher/coach is to help you discover more of what is already within you and find new and beautiful ways to express your unique story.
Available in days

days after you enroll

PREPARATION
Available in days

days after you enroll

TUTORIAL
Hi Ruth, I want to let you know just how much I'm enjoying the watercolour class!!! The pace of the class is perfect and the information you pack into an hour is phenomenal." Carol Walls
Ruth has an easy, real style in the teaching of her Beginning Watercolor classes. Her love of watercolor painting is infectious and inspiring! I especially liked that she emphasized there was no wrong or right way to paint, only your way! Carol King
I enjoyed this Beginning Watercolor class very much. Ruth covered all the basics in a lively, engaging format. She also introduced us to a bit of history and watercolor artists along the way. I know I will use these recordings to continue to practice and improve my skills at home. Cindy Ruby
Thank you for the wonderful class. I really enjoyed the mix of Art history with the painting techniques. I feel like in 6 sessions I have begun to learn the basics and I am anxious to learn more. Thank you Ruth!! Bethany Koubsky