"Painting white" in watercolor can be a fun challenge, because we let the white of the paper stand alone and we're actually NOT painting the white. We're only painting in the shadows and background to define and enhance the delicate white subject matter. I've been totally in love with white roses this spring and have so enjoyed painting the white rosebush we have in our courtyard. Join me as we dive into painting the subtle and soft shadows of the white rose. In this one-hour tutorial I will be demonstrating and narrating the process. A downloadable rose template is provided so that we can paint this beautiful flower together, step by step. I will also share recommended colors that I use in my palette and what brushes work best. All are welcome, but this tutorial is perhaps best suited to those who have a little watercolor experience under their belts. So get your paints and brushes and come meet me "in the garden."
75 minutes of instruction.
Topics include: 
·      color mixing
·      value swatches
·      brush strokes
·      detailed demonstration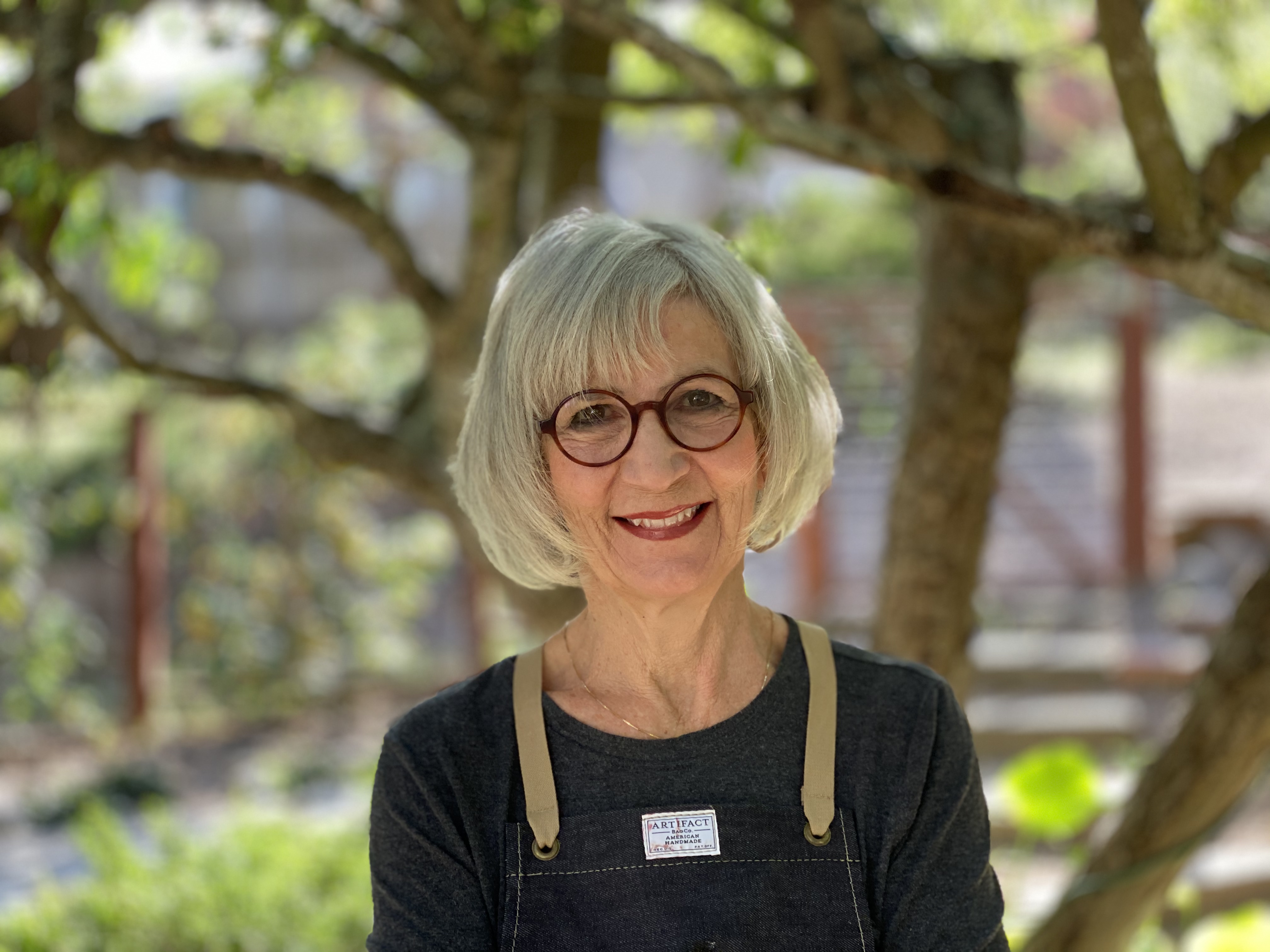 For over 30 years, I have offered classes and private lessons in calligraphy, watercolor and art journaling. Although I find great joy in teaching new skills and techniques, I see myself more as a coach than a teacher. I'm convinced that within each of us there is a creative person longing for expression. I have found that when encouraged and nurtured, that part of us (of you) can blossom and transform how we experience life. My role as a teacher/coach is to help you discover more of what is already within you and find new and beautiful ways to express your unique story.
Available in days

days after you enroll

PREPARATION
Available in days

days after you enroll

TUTORIAL
Hi Ruth, I want to let you know just how much I'm enjoying the watercolour class!!! The pace of the class is perfect and the information you pack into an hour is phenomenal." Carol Walls
Ruth has an easy, real style in the teaching of her Beginning Watercolor classes. Her love of watercolor painting is infectious and inspiring! I especially liked that she emphasized there was no wrong or right way to paint, only your way! Carol King
I enjoyed this Beginning Watercolor class very much. Ruth covered all the basics in a lively, engaging format. She also introduced us to a bit of history and watercolor artists along the way. I know I will use these recordings to continue to practice and improve my skills at home. Cindy Ruby
Thank you for the wonderful class. I really enjoyed the mix of Art history with the painting techniques. I feel like in 6 sessions I have begun to learn the basics and I am anxious to learn more. Thank you Ruth!! Bethany Koubsky