Sunflowers are such a friendly bloom, wouldn't you agree? They are unique in that young plants follow the sun from east to west throughout the day. What could be better than THAT? And there are over 70 varieties! We'll be choosing one bloom to focus on, with perhaps a smaller bud off to the side. Get your Van Gogh vibe going and join me as we paint these beautiful golden flowers (with some surprising colors tucked in as well!) As usual, templates will be provided so that we can all start in the same place together.
This tutorial includes 90 minutes of instruction.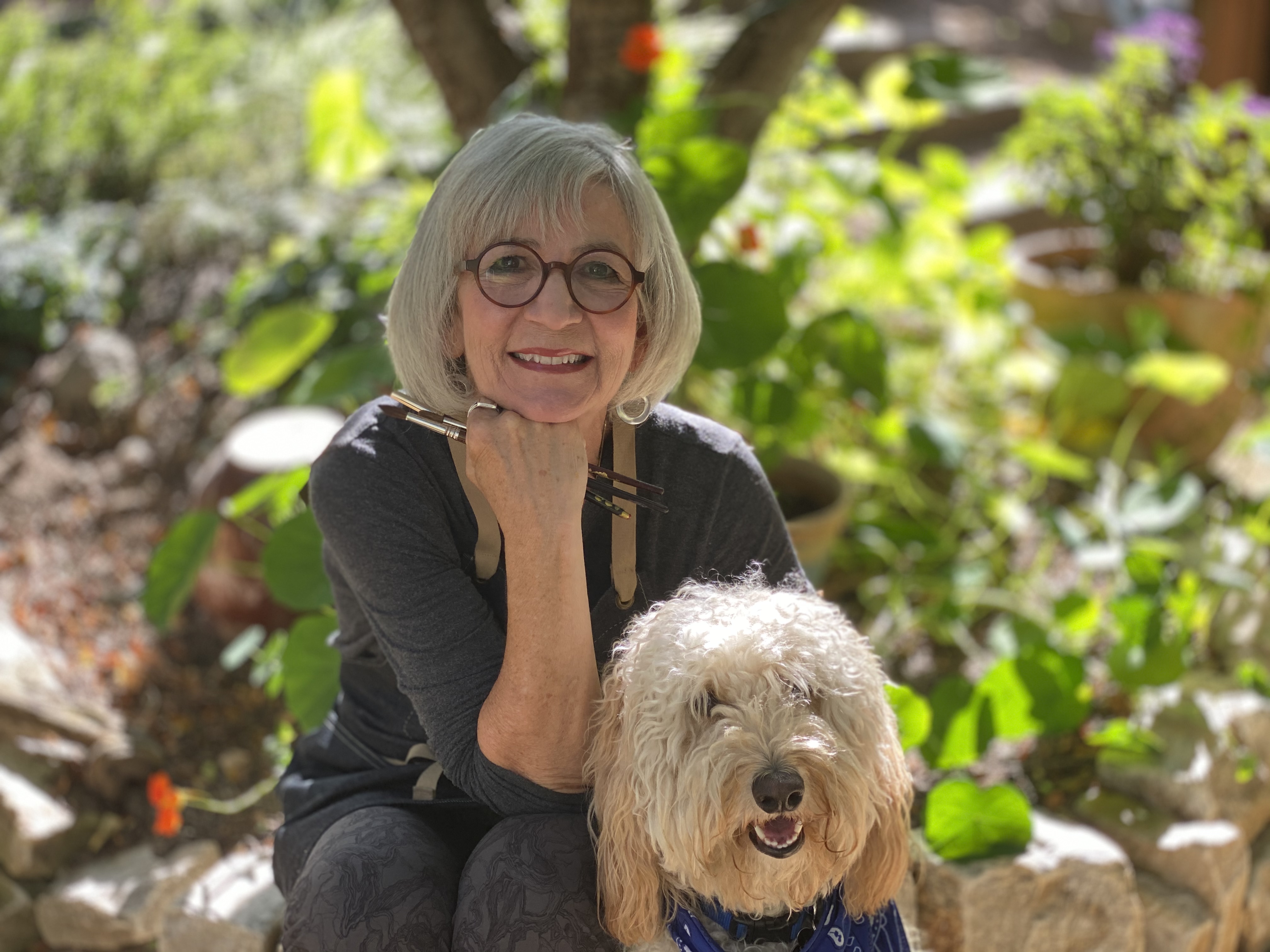 Hi, I'm Ruth
For over 30 years, I have offered classes and private lessons in calligraphy, watercolor and art journaling. Although I find great joy in teaching new skills and techniques, I see myself more as a coach than a teacher. I'm convinced that within each of us there is a creative person longing for expression. I have found that when encouraged and nurtured, that part of us (of you) can blossom and transform how we experience life. My role as a teacher/coach is to help you discover more of what is already within you and find new and beautiful ways to express your unique story. Learn more at my website: ruthkorchart.com
Curriculum
Available in days

days after you enroll

Preparation
Available in days

days after you enroll

Painting Sunflowers
Ruth has a warm, welcoming teaching style combined with an impressive ability to use our class time to expose students to:
- a methodically laid out series of lessons to build watercolor skills, each lesson incorporating previously learned information
- demonstrations combined with commentary to clearly teach techniques
- homework clearly described, with templates to work from made available with ample time to complete the homework
- history of watercolor, pigment use, color theory, etc
- other watercolorists, their books and work, to expand our experience of various styles 
This class has been perfect for me to relearn skills from years past. I have never felt talked down to in a lesson, if I was familiar with something I was able to improve that skill. The building of skills in a thoughtful manner is helpful to my learning style. Having homework makes me get mypaints out to practice thereby improving.
My goal was to become familiar with watercolor again so that I wouldn't hesitate to use it when I was nature journaling. I feel that I will still have some "in the field" challenges, but I am farther along in the process.
I appreciate the ability to own the lesson. I watch them again and take notes. I watch your technique and see how I have to change to produce better effects. I want to paint with you during class because I think that is the best way to learn, but I do miss some things.
Someone in Santa Rosa has some homework to complete!
Carol